Installing New Custom Hardwood Floors is Our Specialty
New England Custom Floors skilled craftsmen provide custom wood flooring work for new construction and new home buyers as well as homeowners who are ready to renovate their floors in an older home. No matter what kind of hardwood flooring you want, pre-finished or unfinished, solid or engineered, domestic species or exotic species, We are your #1 choice for every aspect of your hardwood-flooring project from sales and installation to the maintenance of your floors for years to come. Whether you are remodeling your home or business, or building a brand new home, New England Custom Floors provides superior quality and unmatched customer service.
Installation Services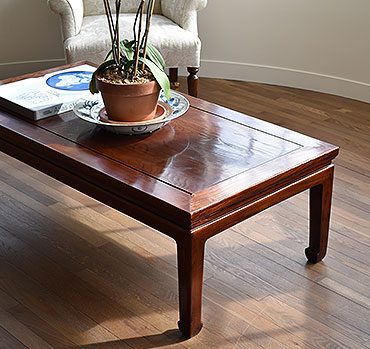 Installation planning and design.
Sub-floor prep and floor reinforcement.
Checking moisture and relative humidity content of sub-floor and flooring material prior to installation.
Installing ornamental borders and fields.
Installing Herringbone flooring.
Installing custom medallions.
Antique reclaimed floors.
Use of domestic and exotic species: Red and White Oak, American Cherry, Maple, Walnut, Antique Heart Pine, Douglas Fir, Hemlock, etc.
Removal of Existing Floors
We can remove any kind of floor from your existing home with state-of-the-art equipment. Whether your existing floors are hardwood, tile, carpet, or laminate, we will remove the old flooring and install your brand new or reclaimed hardwood floors quickly and efficiently giving you a beautiful finished floor that you can be proud of. We work hard to exceed your expectations on every flooring job!